Who is Sucheta Dalal?
Sucheta Dalal, born in 1962, is an Indian business journalist and author.
The early life of Sucheta Dalal:-
Sucheta Dalal was born in 1962 in Mumbai. She completed her schooling at St. Joseph's School, Belagavi.
She further studied B.Sc in Statistics from Karnataka College, Dharwad.
She is a trained and professional lawyer and holds a degree in LL.B and LL.M from the University of Bombay.
Sucheta Dalal's Career:-
She started her career in journalism in 1984 after getting her first job with Fortune India, which happens to be an investment magazine.
After leaving Fortune India, she worked with two other companies, Business Standard and The Economic Times.
Later, Sucheta Dalal was hired by the most famous newspaper in India, The Times of India, as a journalist for their Business and Economic Desk column in the early years of 1990.
Her career took a hike while working with TOI, where she came across many investigations in the finance sector.
She wrote and exposed several scams while working with TOI, like the Harshad Mehta Scam of 1992, the Industrial Development Bank of India Scam, the Enron Scam, and the Ketan Parekh Scam of 2001.
She then married Debashis Basu, who also helped her during the Harshad Mehta Scam.
Achievements and Awards of Sucheta Dalal:-
She has worked with prominent journalists and analysts like Debashis Basu, Girish Sant, Shantanu Dixit, and Pradyumna Kaul.
She was later promoted to the Financial Editor of the Times of India.
She has received the following awards:
Moneylife and Sucheta Dalal:
Sucheta Dalal, with her husband, Debashis Basu, started a venture named "Moneylife" in 2010.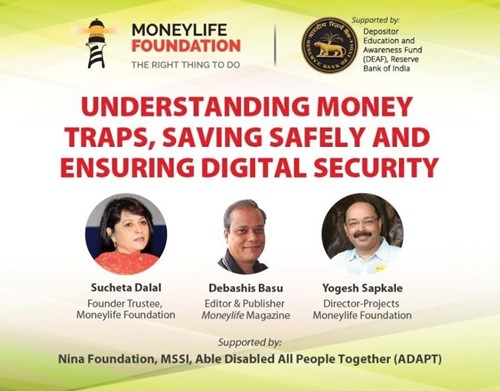 It is a fortnightly magazine on investment.
This magazine was started keeping in mind the poor financial literacy in India.
Moneylife is a not-for-profit organization based in Mumbai, where she is the Managing Director.
Scams that Sucheta Dalal brought to light:-
In her entire journalism career, Sucheta Dalal brought to light several scams and questioned Indian policies.
The following are the scams that Sucheta Dalal addressed:
With the popularity of this web series, Scam 1992, people were really attracted to Harshad Mehta's flamboyant lifestyle, and quite ironically, Harshad Mehta became more popular than the original hero of the story, Sucheta Dalal.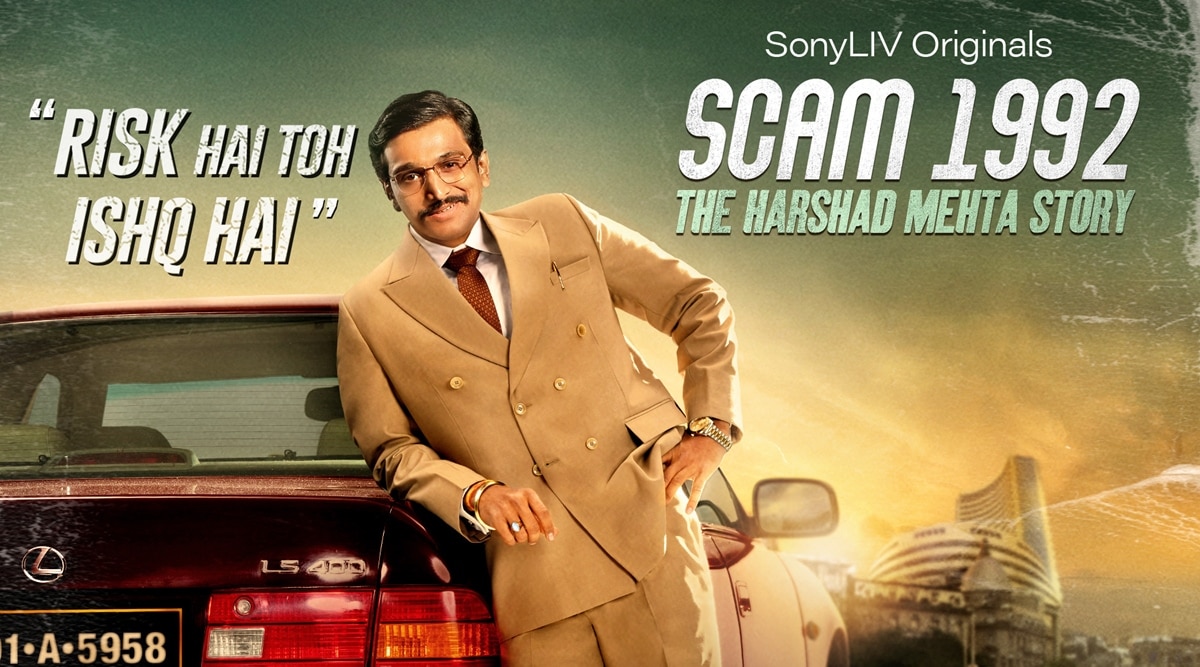 Sucheta Dalal was the true mastermind behind unraveling the scam of Harshad Mehta.
How was the scam unravelled?
People in the early 1990's believed Harshad to have a Midas touch because whichever stock he touched, it turned to gold.
But it was only Sucheta Dalal, who was never fooled by his words.
Harshad Mehta was considered the Big Bull of Dalal Street.
During that time, after looking at him, normal people believed that anything could happen, and all the ordinary people had a lot of trust in him.
However, he even had good relations with the politicians.
Being the media's favorite, we can only imagine how difficult it was for Sucheta to go against him.
The case got clearer when the SBI chairman broke the bubble, stating that the Big Bull had paid back over Rs. 500 crore out of Rs. 770 crore in government security that vanished into the brokers' account due to a missing Subsidiary General Ledger (SGL) receipt.
It was in 1998 that he was completely exposed when the Damyanti Group came into the picture.
With the help of Damyanti Group, Mehta manipulated the stocks of big companies like Videocon, BPL, Sterlite, etc.
Sucheta Dalal at that time wrote: "SEBI hit pay dirt when it found a document from the Damyanti office which listed details of investments of Rs. 1.46 billion in Videocon, BPL, and Sterlite in the second week of June, which pertained to BSE and NSE settlements of that period.
Harshad Mehta met with an untimely death in 2001. He died due to a heart attack when he was in jail at the age of just 47 years.
The Industrial Development Bank of India Scam, 2020:-
IDBI Bank Bumbling exposes everything that is wrong with our loan recovery process. "
On December 20th, just like Nirav Modi, three Gujarati businessmen squirreled away a whopping amount of RS. 6710 crore from the IDBI Bank.
On December 19th, the bank already published an advertisement stating that eight promoter-directors of Sanghavi Exports International Pvt. Ltd., along with 12 other related persons and entities, are willful defaulters.
According to the news agency, the outstanding amount owned by Sanghavi comprises a foreign component of more than $161,000, which is roughly Rs. 1.20 crore.
This revelation came when the government-owned IDBI was busy preparing to launch its IPO next year.
Vishwas Utagi called the new revelations "truly astounding," and wondered how such a scam could have gone unnoticed for so long.
The Enron Scam, 1992:-
The power project in Western Maharashtra, the Dabhol Power Company, is India's most controversial infrastructure project.
It has also survived the innumerable attempts to extinguish the company's existence and bounced back every single time.
First, the company eroded corruption charges during the times when Congress was in power and subsequently scrapped 18 court cases.
Munde threatened to throw out the entire Dabhol project in the Arabian Sea without even negotiating tariffs.
Enron then spent nearly $60 million educating our netas, babus, and other locals.
The re-negotiations took place with a reduction in costs during the second phase, which seemed to be twice as large as Phase one.
Enron's Indian chief, Sanjay Bhatnagar, stated that Phase 2 power would only cost RS. 2.54 per unit, which seemed like a bluff.
This was possible only because Rebecca Mark, its global power woman, said that she was investing in India when nobody else was planning to do so.
It seemed more like a modern Mother Teresa who brought light to the ignorant people.
During that time, there were slogans like "India needs power at any cost."
With this campaign, Enron was also caught in several serious issues, like:
During the time when the new power rules required competitive bidding, this was a much-negotiated project.
The tariffs laid down by Enron were way too low for what was permitted by the government under the power reform measures.
Few people in India understand that there are complexities in working out the tariffs and guarantees of an independent power project.
On March 30, 2001, the Central Bureau of Investigation (CBI) arrested Ketan Parekh for an Rs. 1.37 billion loss to the Bank of India on account of the default of a tiny Ahmedabad-based co-operative bank.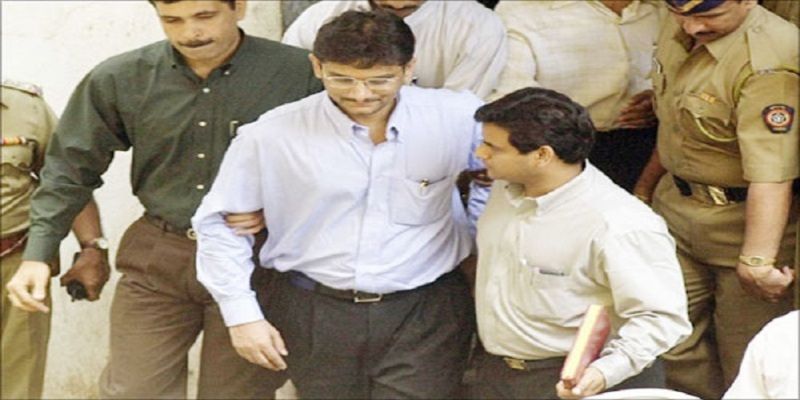 Sucheta refers to him as Harshad Mehta's heir.
He used to purchase large stocks in small market companies and increase their prices through circular trading. As a result, the share price would rise from RS. 120 to RS. 10,000.
Later, through the joint parliamentary committee investigation, it was found that Parekh was continuously involved in circular trading with several companies. This was Parekh's very first conviction.
In his bail appeal, Parekh promised to pay every cent which amounted to hundreds of crores.
This made Sucheta even more suspicious about how he was going to repay the funds.
Even SEBI was not concerned about how the money would be paid.
After she came in, it was found that several other companies and traders were trading on behalf of Parekh, due to which 26 entities were banned after the investigation.
Sucheta Dalal's books:-
She wrote two books:-
The Scam: Who Won, Who Lost, Who Got Away in 1993
D. Shroff: Titan of Finance and Free Enterprise in 2000.
Conclusion:
Sucheta Dalal has taken it upon herself to help the smaller retail investors who lost out.
About Us:
Trading Fuel is our blogging website where we daily publish blogs and other finance and stock market-related tips. Stay tuned with us and have a good day.