"Scam 1992 – The Harshad Mehta Story" web series is catching everyone's interest. The story is based on the book by Sucheta Dalal and Debashish Basu. The web series wonderfully portrays India's biggest financial scam that happened in 1992, the key people involved and other various factors that made a scam of this size take place.
Harshad Mehta had various layers of personality. You may call him a scamster, visionary, genius or any other name. But there would not be any other stock broker who enjoyed popularity as Harshad Mehta did. Harshad Mehta always wanted to make it big in the stock market and there is a dialogue in the series to justify it "Risk hai to ishq hai".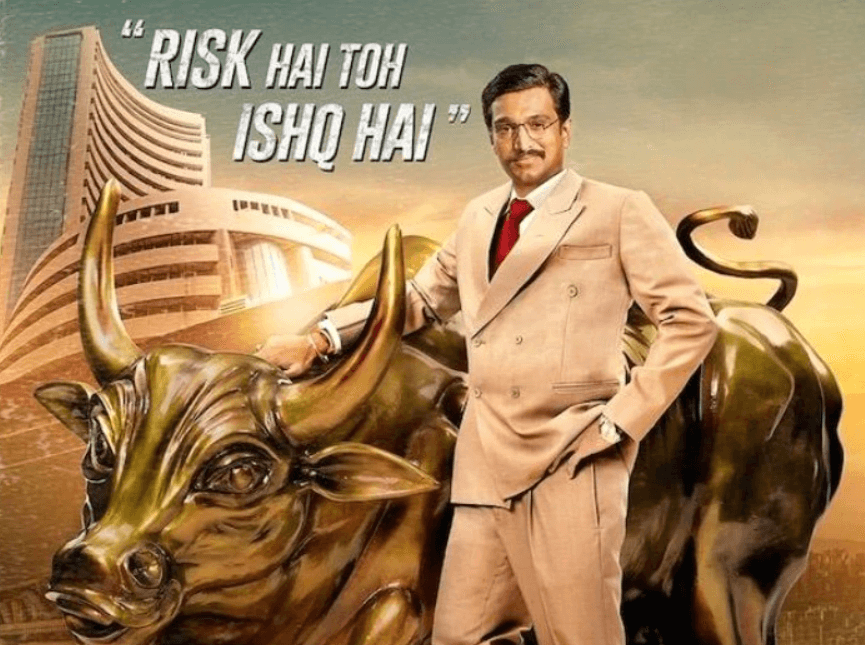 Background and Scam
Belonging to the Gujarati family, doing business was in the blood of Harshad. The line
"Gujarati keliye dhanda dharam se bhi bada hota hai".
However, the method of doing business led to the downfall of Harshad Mehta. The scam is complex but to put it simply, Harshad Mehta took money from banks and was unable to return them when the stock market collapsed.
Some people view the scam with a viewpoint that Harshad Mehta was made the scapegoat while other people consider that he was the central figure of the scam. Harshad was a skilled stock picker and use to take advantage of various cracks in the system to make big money from the stock market. The series depicts the raw emotions of Harshad Mehta and his thoughts about Dalal Street when he says that
"Ek baat yaad rakhna ye America ka Wall Street nahi hai, Bombay ka Dalal Street hai, aur ye satta bazar, yahan par bear niche ya bull upar , jab lagtihai to aadmi zameen par hi girta hai".
Price Manipulator
Harshad Mehta was an influencer and used various means to manipulate the prices of stocks. His lines in the series "Ye market ka masala na char cheezo se banatahai, phela tip, khabar insider trading, research, ussme thoda risk mila, ab risk jitnajyada market ka masala utna teekha" reflects that he understood what it needs to manage the prices of stocks.
Market King
Moreover, he believed himself to be the real market king and always trusted his ability to manage or manipulate the stock price. His confidence reflects in the famous line of the web series "Dekho mein cigarette nahi pita, par jeb me lighter zarur rakhtahu, dhamaka karne k liye." Looking at what he achieved all by himself using all the right and wrong means, it is clear that he was indeed the stock market king at that time.
Only Profit Matters
To summaries the journey of Harshad Mehta, one thing is clear that only profit mattered to him. He knew what money can make people do and the power of making profits. His line in the series "profit dikhta hai toh koi bhi jhukta hai" depicts his philosophy. Another line that truly depicts the character of Harshad was " Lala old school hoya new school, sabke school me ek subject common hota hai profit, aur womera favourite subject hai".
However,in the end, the mess he made got beyond his control and when the market crashed he got trapped. His greed and over confidence took him down. He believed that he could overturn anything and that led to his downfall.