Intraday Trading Software provides different analysis tools, which help day traders to take their technical analysis skills to the next level. This software helps Trader with real-time stock market updates, back testing; customize indicators as per your strategies, and many more.
To become a professional trader, you need to study the market charts every day and practice more. The best trading software can fulfill all the requirements for technical analysis and it plays an important role in the journey of a pro-trader.
So, let's have look at The Best Top 10 Intraday Trading Software.
1. Share Khan Trade Tiger (Broker Software)
A trade tiger is a terminal-based trading software that runs onto a desktop or a laptop. It is exhaustive trading with many features for every type of traders.
Features of Trade tiger:
Traders can make multiple market watch list that helps to add different stock from different segments at the same time.
Trade tiger provides a range of daily charts along with 30 technical analysis indicators and the most unique feature of this software is traders can easily place the order with plotting target, entry and exit lines using the drawing tools.
In this software, there is in-built functionality and access to tips & reports.
Get direct share market feeds on a real-time basis across NSE, BSE, and MCX, etc. using share khan trade tiger.
Users can personalize and customize this software as per their requirements with 4 theme layouts, shortcuts, etc.
2. Fyers One (Broker Software)
Fyres is trading terminal software that is useful for technical analysis. And it is available for the clients. To operate this software you need to install the fyers one application on your computer or laptop.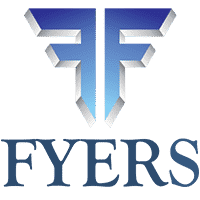 Features of Fyers One:
Fyers one provides charting function with 30 to 5 years of historical End Of the Day Data and up to 30 – days intraday charts.
Traders can use more than 60 indicators in this software and it also provides intraday- charts for indices.
With a minimal click, traders can easily get a quick 360-degree view of the world market.
The Stock screener function is useful for filter, track and research stocks as per trader's preference.
The Heat naps are a unique function, that can save a good time of day trader that can be wasted in looking for the numbers one by one at a crucial moment.
3. TX3 – by Nuvama (Broker Software)
TX3 is a terminal-based desktop trading software, which offers advance technical analysis and trading features to day traders. And this is the only platform that is completely free for any user. It is the best free intraday trading software for traders, full of features such as,
Must Know: Top5 Best Technical Analysis Software
You can get In-depth market information along with the data on the advance-decline ratio, trends in FII and DII flow, Seasonality top gainer and loser, Sectoral performance, open interest analysis, option chain, and stock quotes, etc.
This software provides over 15 years of EOD data and 1 year of intraday trading data for free.
The market eye is one of the best features of this software, where traders can get a live update of stocks making new high or low.
This trading software is full of features with live news where traders can get access to the live news related to the stock market that helps the trader to find opportunities and make trading decisions.
4. Upstox Pro (Broker Software)
Upstox Pro is the trading application based on the browser. A trader does not require downloading or install to use this application. Users can directly login through the browser and start trading. Upstox Pro also provides limited features for free to everyone.
Features:
This web application uses stock technology so traders can get real-time market data at a faster rate.
This platform provides 107 indicators so that traders can perform technical analysis very smoothly.
Traders can easily place orders from the charting window. You can easily open a chart of any script by drag and drop function.
As per the user's preference, they can customize the charting layout, alerts, and themes and with the keyboard short cut key trader can access the different features.
5. Zerodha Kite (Broker Mobile App)
Zerodha Kite is a web-based trading application that runs through the browser. With the login id and password, traders can log in to this trading platform and start their trading. Some of the key features of Zerodha kite are:
This web-based app provides 100 technical indicators, 6 types of charts, 19 drawing tools.
For intraday trading, the data is available from 2014 and EOD charts are available for over 7 years for equity, F&O, commodity, and Currencies.
With the floating over window, traders can easily get the different stock charts at the same time. And it also offers multiple charting views. On the same screen.
6. Amibroker – Best Day Trading Tools
Amibroker is one of the most popular intraday trading software. It is a professional technical analysis and charting software for professional traders that help them to do the backtest of their trading strategies.
The standard edition of this software costs around 19,000 ₹ to 35,000 ₹, as per the edition.
Must Know: Technical Analysis Books
Features:
Analysis Window- Traders can do the scan, back-test, optimizations, explorations, etc.
The charting feature has various inbuilt indicators, customizable parameters, drawing tools, etc.
If you have good knowledge of coding, you can create a new indicator with Amibroker formula language. You can modify your trading system and write your technical analysis formulas with AFL.
In the Amibroker screening, you can define your buy or sell rules. With the scanning feature, you can scan the database that matches your trading rules.
7. Trading view (Free Web Base)
Trading View is a cloud-based technical analysis platform. This platform provides charting, screening and backtesting features to traders. This platform provides free charting to all users. It also offers a premium version with different unique features.
It has a huge social community of over 3 million people, who share trading strategies and ideas. So this is a good platform to connect globally and learn.
It provides the best charting analytical features along with the screeners.
It provides real-time exchange data for the premium version.
You can do backtest your strategies and also there are nos. of technical analysis tools and drawing tools available. Some of the Tools are very unique that is not available on another trading platform.
8. E-signal – Intraday Trading Software
E- Signal is a trading and charting platform, which offers real-time data charts with specific services to its subscribers.
It offers a stable and reliable tool for professional traders.
With the quotes and charting for stocks, forex, and F&O users will get real-time data at a fast rate of time.
With constant updates and unique features, traders can easily work with their trading strategy and style.
9. Meta Stock (Paid Software)
This trading software provides all the tools needed for the technical analysis as well as for the fundamental analysis.
Metastock Xenith provides real-time news and data, commentary, fundamentals, and analytics at a single place.
Metastock real-time version is useful for intraday trading, and the Metastock Daily provides EOD data to perform aftermarket analysis.
This is the best software for intraday traders and short term traders.
10. Metatrader 4 (Free Software)
Metatrader 4 is pioneer trading software for day traders and especially for Forex Trading. This software became more popular with its unique interchangeable basic and advanced interfaces.
With this software, the trader will get the market watch feature, so they don't need another platform to open for the market watch list.
In the Expert advisor feature, trader can make the program in MQL4 ( MetaQuotes Language 4) and optimized according to their trading strategy.
MT4 provides a pre-installed indicator, and traders can customize the indicator as per their strategy.
From the 'Indicators Directory" section, the user can download the indicators and move them into the chart.
In this software, you can easily place the orders, modify our orders, you will get alerts also at the same platform and it keeps all the history of your past trades in an account section.
You Also Read:
What is Intraday Trading? – Fresher to Expert Guide
How to Trade Intraday in Indian Stock Market?
About Us
Top 10 The Best Intraday Trading Software is a blog that is designed for the beginner level of the trader in intraday trading. Trading Fuel is the blog site that provides information and materials to the learners of the stock market. Further to any query or doubts, you can contact us through emails. Read more from our blog site and stay updated.
FAQs
To find the best trading software you first need to know your requirements and needs. When you know what you want you can compare the options available in the market.
No, Sharekhan Trade Tiger is a broker software. You can use it only after opening a Demat account with them.
Zerodha Kite provides access to 100 technical indicators, 19 drawing tools, and 6 types of charts.