Investors consider the stock market as a place to create wealth for them in the long run. They invest their saving in the equity market in the hope of making good returns. But over a period of years, there have been many scams in the stock market. These scams have led to the erosion of capital of the investors. In this article, we will list the names of the scamster individuals.
Nirav Modi is one of the biggest thugs in the list. The scam involving him is more than 14,000 crore. Punjab National Bank and its shareholders are the major sufferers here. The scam was discovered when three firms of Nirav Modi: Diamond R US, M/s Solar Exports and M/s Stellar Diamonds approached the bank for LoUs payment. The bank slowly started digging into the LoU payments made to his firms and unearthed the scam. The authorities have registered many cases against him and seized his properties. Currently, Nirav Modi is enjoying a hideout in some foreign country.
Mehul Choksi, the owner of Gitanjali Gems is another Indian fugitive businessmen. He is a relative of Nirav Modi and involved in cheating, criminal breach of trust, money laundering and corruption. The fraud amount involves thousands of rupees. Mehul Choksi is wanted by the Indian agencies. Currently, Mehul Choksi has given up the Indian citizenship and residing in Antigua and Barbuda as its citizen.
Byrraju Ramalinga Raju is the former chairman and CEO of Satyam Computer Services. He was involved in a scam of Rs. 71.36 billion. The fraud comprised of Rs. 50.40 billion of bank balance and cash that was not existing. In the year, 2015 he was convicted for fraud relating to Satyam collapse. Shareholders lost a huge amount of money in the fraud. However, Tech Mahindra later took over the company and saved the shareholders from further loss.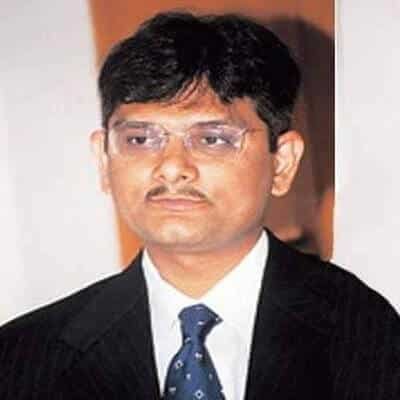 Ketan Parekh was stock broker from Mumbai. He was involved in the Indian stock market manipulation scam that took place from 1998 to 2001. During this tenure, he was involved in price manipulation of certain stocks. He did the manipulation using the money borrowed from banks and his own companies. Due to him many large financial institutions and shareholders of many companies suffered heavy losses. He was convicted in the year 2001 and barred from trading in the Indian stock market.
Harshad Mehta was stock broker from Mumbai. He is charged with several financial crimes during Securities Scam of 1992. He was involved in stock manipulation valuing Rs. 4,999 crores. He was later convicted by the Bombay High Court and Supreme Court of India. Due to the scandal, many loopholes in the Bombay Stock Exchange (BSE) and Indian banking system were exposed. Harshad Mehta died at the age of 47 in 2001.
Know about : Harshad Mehta – The Man Indian Stock Market Can Never Forget
Latest Breaking News:
Cobra-post accuses DHFL promoters of siphoning off ₹31,000 crore public funds
Cobra-post is the Non-Profit journalism company held a press conference on January 29 in New Delhi, making allegations against the promoters of Dewan Housing Finance Corporation (DHFL).
Cobra-post accused primary promoters of DHFL having siphoned off more than ₹ 31,000 crore public money. Cobra-post also claimed that primary, it was carried out through grants of loans and advances to shell companies and by using other means. To acquire assets, Money was allegedly routed through the dubious companies and take away outside India. The money has been used to buy shares/equity and other private assets in India, and abroad – including countries such as Dubai (United Arab Emirates), UK, Sri Lanka, and Mauritius. Cobra-post has alleged according to the press release. The company also claimed that the shell companies and the place of the siphoned-off money are linked to or owned by promoters of DHFL. It has claimed that around ₹ 21,477 crore of DHFL's funds were transferred into multiple shell companies as loans and investments without any declaration to the ministry of corporate affairs.
As on 29 January, DHFL's Stock fell around 8%.
Conclusion
The India stock market has been tugged by stock brokers and businessmen at different point of time. The only way you can save your wealth from erosion during scams is by following the technical charts of the stocks. Trading Fuel provides education of chart learning to the investors. By understanding stock chart reading you can know where to put the right stop losses and save your capital. If you want to avail our services you can contact us via call or email. We will be glad to serve you.