It is easy to learn trading in India.
The stock market in India runs on three things, as follows:
How to learn trading in India?
There are many ways through which you can learn to trade in India.
You can trade offline as well as online.
Online trading is using a mobile phone or PC connected to the internet for the buying and selling of shares.
There is very minimal human interaction in this process.
Whereas, in offline trading, there is complete human intervention.
Difference between offline and online trading:
The following are the main differences between offline and online trading:
| | |
| --- | --- |
| Online Trading | Offline Trading |
| You can buy or sell shares via a computer or a mobile application | You will have to visit the office of the broker or branch office to just trade shares |
| The customer has full control over the trade | One has to rely on the dealer for execution |
| You will have to take care of your passwords, hardware, and software | Such things as passwords and all will be taken care of by the broker or dealer |
| Confirmation of the trade is immediate as well as real-time | Time-lag issues happen in offline kind of share trading |
| The process of funding the account and the DIS issue is seamless | The funding and DIS is not seamless |
Ways to start your own online trading portfolio:
The following are the ways to start an online trading portfolio:
Step 1:
First, you will have to open a trading-cum-Demat account with your broker so as to enable internet trading.
You will then have to give the Power of Attorney to the broker so that your Demat account will automatically be debited or credited when you trade shares.
Step 2:
Once you open a trading account, you will have to activate it with the allocated username and password.
Step 3:
For this account, you will have two-factor authentication where you will have to change the allocated password first.
This two-level authentication will include a password and a secondary authentication that could be a randomly generated alpha-numeric code, an OTP, or a combination of passwords.
Step 4:
After that, you will have to fund your trading account via any payment mode.
Once your account gets credited with money, your account will be ready to take the trade.
Step 5:
Once you start trading, it will be reflected in your order book.
You can also modify or cancel the order till it shows a pending status.
But if the order is finalized, then you cannot cancel or modify it.
Step 6:
You can also place a limit order if you wish to automate the process of buying or selling the shares once they reach a certain mark.
Step 7:
After you trade, you will have to cross-check the trade, transaction amount, and the price.
There are chances that due to internet failure, your desired order cannot be placed.
If that happens, then you can directly ask your broker to trade on your behalf.
Step 8:
The online trade process will charge you with fees, but they are comparatively lower than the offline way of trading.
Apart from the statutory charges, there are other hidden charges as well.
Tips to becoming a successful trader in India:
You can follow the basic tips that are listed below to become the most successful trader in India:
Do ample research, reviews, and analysis. You can learn the basics of the stock market from our own website: https://tradingfuel.com/
The best way to learn online trading is to start with a very small amount so that you can easily manage your losses while making silly mistakes that you might make during the process of learning.
You can also learn to trade by joining our demo class held every Monday and Thursday. The link for the same is also available on our website.
You can see the screeners of the actual customers, which will help you choose the right shares for your trading portfolio.
Once you start to understand the trading interface, you can then escalate your trading values.
Stock Market Indices:
If you are learning to trade, then you will also have to understand the stock market indices in our country.
An index is a basket of securities on the exchange that will measure the value of a section of the stock market.
It is very much like the barometer used to measure the country's economic health.
The main indices of the Indian stock market are as follows: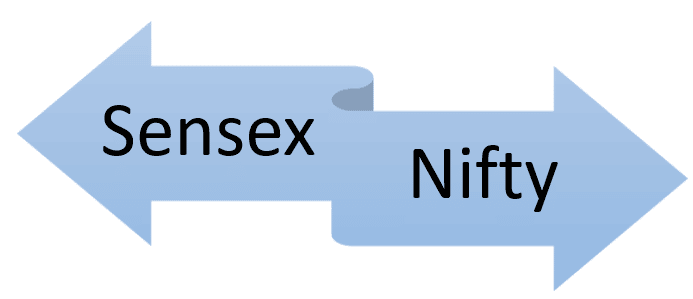 The Sensex is the index of the Bombay Stock Exchange (BSE).
This includes 30 stocks and will represent about 45% of the free-float market cap.
Whereas, Nifty is the index of the National Stock Exchange (NSE).
This includes 50 stocks and represents 62% of the free-float market cap.
Nifty was created in the year 1996 and contains time series data from July 1990 onwards.
Conclusion:
We hope that the above blog gives you knowledge about how to learn trading.
About Us:
Trading Fuel is our website for blogs where we give you knowledge about finance, economics, stock markets, intraday trading, and technical analysis. Stay tuned with us for more such blogs.
Frequently Asked Questions (FAQs)