Best Penny stocks for intraday: Investors opt to buy multibagger penny stocks, which will generate very high returns in a short period of time.
Penny stocks can also be considered for intraday.
What are penny stocks?
Penny stocks are traded at a very low price on the stock exchange.
Generally, shares that are valued below Rs. 50 are considered to be penny stocks.
Penny stocks are illiquid and also have a very low market capitalization value.
Traders who choose to speculate in penny stocks lead to high volatility levels in the penny stocks.
Apart from the increased risk, penny stocks also have the potential to generate massive returns for their investors.
List of best penny stocks for intraday:
The following is the list of the best penny stocks: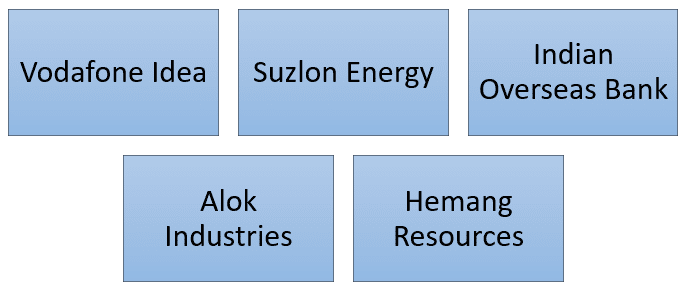 Don't Forget to Check: Penny Stocks Share Prices between Rs 1 to Rs 10
Vodafone Idea is shortened to Vi.
It is an Indian telecom operator and was formed through a partnership between Aditya Birla Group and Vodafone Group.
The company provides voice and data services across 2G, 3G, 4G, and 4G+ platforms.
The price of the shares of the company is currently hovering at Rs. 8.50.
This price is very much closer to its 52-week low price, i.e., Rs. 7.75.
The share of the company has gone up by 12% in the last month and has also generated a return of over 80% in the past 3-year period.
| | |
| --- | --- |
| Stock Price | 8.50 |
| 52-week High | 16.80 |
| 52-week Low | 7.75 |
Suzlon Energy is an Indian multinational wind turbine manufacturer.
The company is headquartered in Pune.
It has been offering a 360-degree solutions package that will cover the entire spectrum of wind energy projects to its customers since 1995.
The current share price is Rs. 6.70, which is very close to its 52-week low range of Rs. 5.90.
This share is also highly speculative and has generated a return of 21% in the past month.
The return of the company over the last 3 years has been approximately 190%.
| | |
| --- | --- |
| Stock Price | 6.70 |
| 52-week High | 13.10 |
| 52-week Low | 5.90 |
Also Like: Best Penny Stocks to buy in India for 2022
IOB is a nationalized bank under the Ministry of Finance.
The bank was founded in 1937 and is based in Tamil Nadu.
The government holds over 96% of the bank's shares.
The bank also has overseas branches in Singapore, Hong Kong, Colombo, and Bangkok.
The share price is currently at Rs. 17.15.
This share price has zoomed over 9% in the last month and it has also improved by 14% over the last 3-month period.
The stock has also provided a return of nearly 91% in the past 3 years.
| | |
| --- | --- |
| Stock Price | 17.15 |
| 52-week High | 23.60 |
| 52-week Low | 15.25 |
Alok Industries is India's largest fully integrated textile company.
The specialty of the company lies in cotton and polyester garments.
The share price of the company is Rs. 16.90, which is also very near to its 52-week low price range of Rs. 16.80.
The company has also generated a stellar return of more than 745% in the past 3 years.
| | |
| --- | --- |
| Stock Price | 16.90 |
| 52-week High | 35.80 |
| 52-week Low | 16.80 |
Also Like: Top #10 Multibagger Penny Stocks below 1 Rupee in India
The company was initially incorporated as an NBFC.
Later, in 2015, its certificate was canceled, and since then, Hemang Resources has been engaged in the business of coal and infrastructure.
The share price of the company is Rs. 43.40.
The share price has given a return of 1264% in 2022.
It has also rallied by over 930% over the past year.
| | |
| --- | --- |
| Stock Price | 43.40 |
| 52-week High | 76.05 |
| 52-week Low | 2.90 |
Factors to be considered for choosing penny stocks:
Penny stocks have the potential to be multi-bagger stocks.
But you will have to consider the following factors before choosing any penny stock: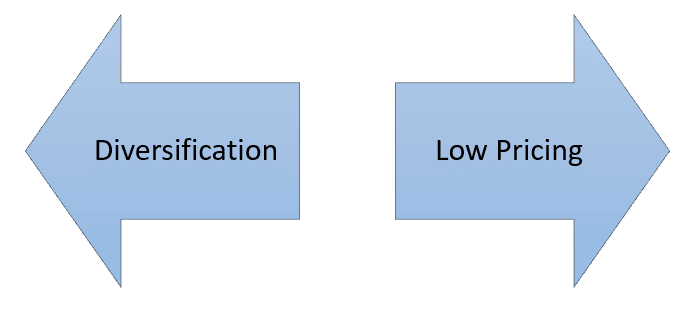 Diversification:
Penny stocks are considered to be volatile and illiquid.
Hence, instead of choosing just one penny stock, you should diversify by choosing multiple penny stocks.
This means that you will have to decide how much risk you will apportion to the penny stocks and then split it among different penny stocks.
Low Pricing:
You can filter out the stocks based on fundamentals and pricing.
Consider a trade in penny stocks that are priced in the lower range so as to be able to minimize the losses and also improve your chances of making gains.
Also Read: Best Tobacco Stocks in India for 2022
Conclusion:
We hope that the above blog gives you an idea of the best penny stocks for intraday.
About Us:
Trading Fuel is our website for blogs where we give you knowledge about finance, economics, the stock market, and intraday trading. Stay tuned with us for more such blogs.
Frequently Asked Questions (FAQs)