"There was talk of black money coming from Swiss bank Instead of this; white money from the Yes Bank disappears." – Jokes apart, let's talk on why the topmost private bank of INDIA faces a big failure.
In the year of 2003-04, YES BANK was granted a banking license. Rana Kapoor, founder of YES Bank started the bank to provide the best quality banking experience to their customers, who had to go with the limited banking options between government bank and old-generation private banks.
Within the next 10 years, Yes bank has emerged as one of the top five private banks in INDIA and the bank's growth was very quick. Rana Kapoor held a 26 percent stake in The YES bank. As the bank started growing its business, the share price of Yes bank was touching the sky and moves from 50 to 1888 with a short period. After August 2018, within a one and a half year the share falls from 1888 to 6 ₹ (As of 6, March 2020).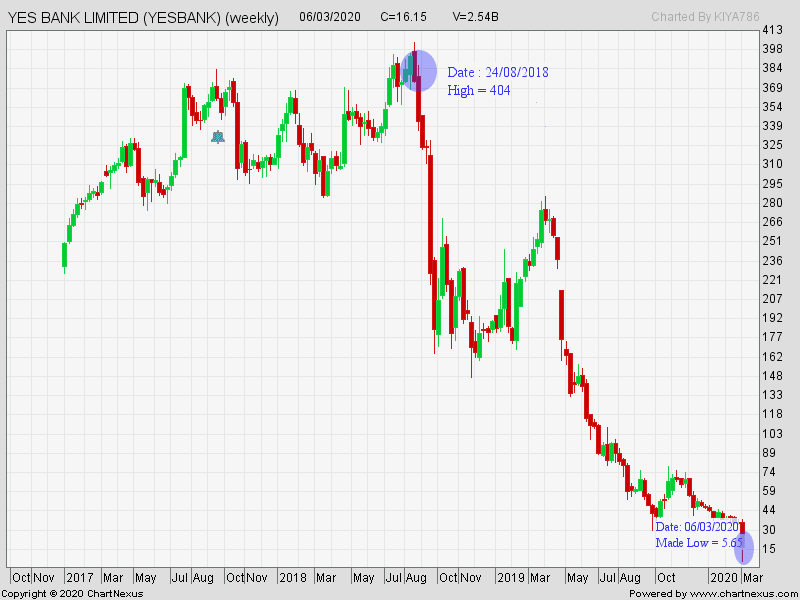 ---
Yes Bank Journey From Top To Bottom
---
Why Yes Bank Fail? – What is wrong with Yes Bank?
By, Trading Fuel