INTRADAY TRADING TIPS FOR BUDGET DAY 2017 :
Traders will be excited today to trade. And almost everyone do trading. The reason is the budget day 2017. It will be the Most Important day after Major reforms of Demonetization in India. It's aapnu Budget Day 2017.
You should ask yourself that you are forcing yourself to trade if one day of trading make you rich are the Budget day or any other good reason to trade if the answer is no- then why you are trading at all.
Will it be Common Traders Dream's budget day 2017?
In the Last Year Budget we made a Bottom at 6825 and brought together till 8969 rally of 2144 points in 5 months. What will happen if the traders witness 8100 points downwards and 8969 points upwards for Breakdown/Breakout Move.
The budget day is just few hours away; here below are the Bank nifty range from 2006-2016. The Maximum range on Budget day is 851 points to make big volatile move i.e minimum 5 and Maximum 10% as per the Historical data.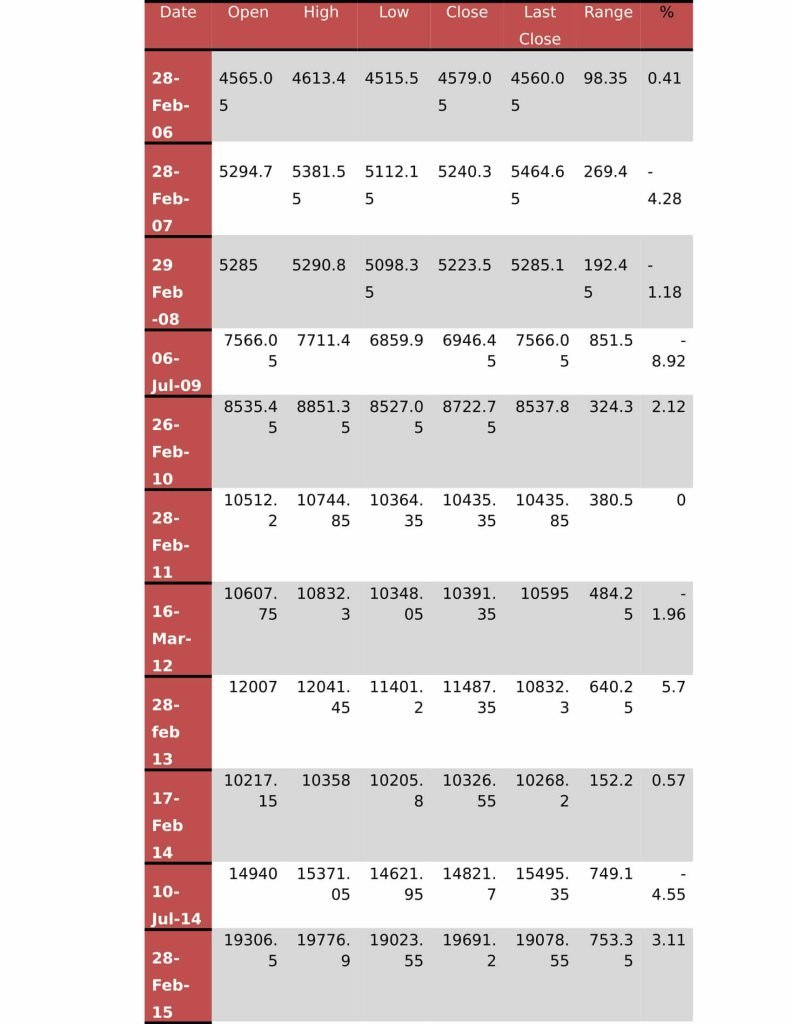 You Also Like : Intraday Trading Formula
Traders lose money because they don't do any home work. Traders are not prepared technically and psychologically in order to adjust with the swings in the Market. The traders who are having capital of less than 1 lacks should not trade with market. They should just sit and see sidelines. The ultimate goal is to protect the capital. So, have proper knowledge, do your homework for the trading on "MODI MONETIZATION Reforms Day- BIG BUDGET DAY 2017".
Banknifty Fut. Chart For Education Purpose Only : (Click To Zoom Chart)